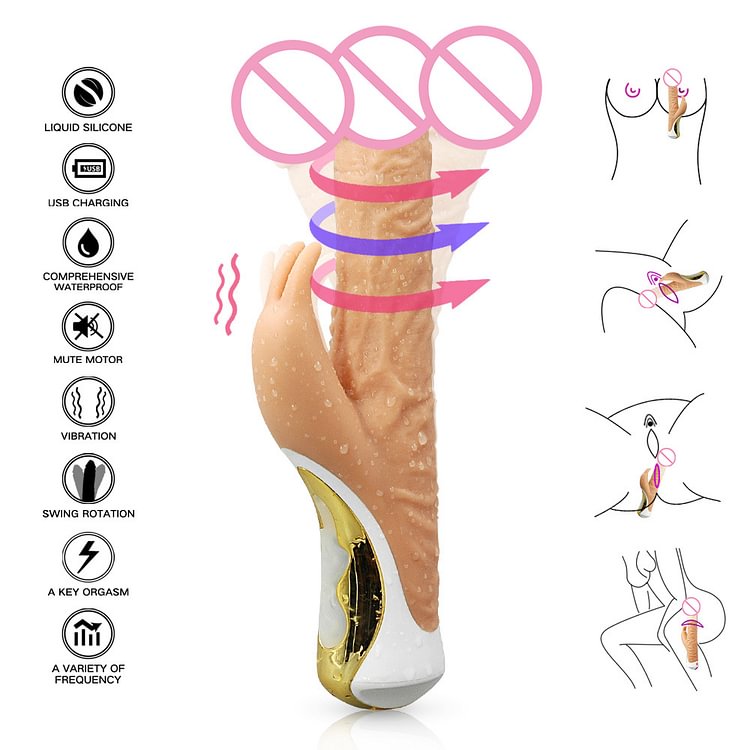 Overview:
The medical grade silicone dildo is the most orthodox. Because this is a fundamental simulation of the penis of men, it can directly bring impact visually, and it is basically used as a piston movement (it is not excluded that a small number of specially designed products contain functions such as G-spot stimulation), and the general materials are It is very soft and elastic, and people can't put it down. Basically, dildos have the function of vibration, which can adjust the frequency of vibration. Products with suction cups can also fix the posture, which is convenient for more creative play options. Toys have the most potential for explosive orgasms, so they are called the most orthodox female masturbation devices.
Medical grade silicone dildos are very useful. Single ladies or celibate ladies can use these toys. It can also be used between husband and wife to increase the fun of sex. It should be noted that the time of orgasm between men and women is not synchronized, and women will be later. At this time, the dildo can help women, and it can also be used in foreplay, or It's also okay to help a woman orgasm after a male orgasm.
Spcifications:
Medical grade silicone dildos with folds and raised glans to add extra happiness and pinpoint stimulate the G-spot.
3 speeds and 7 vibration models on the rabbit for intense clitoral stimulation.
User-friendly control panel for seamless operation during play.
USB rechargeable & waterproof for worldwide travel pleasure.
The material of medical grade silicone dildo is made of medical-grade silicone, which has enough protection to use.